Univela Sailing International and the CLub Náutico Mar Menor de los Alcázares in conjunction with the Autonomous Community of the Región de Murcia, the Royal Spanish Sailing Federation, the High Sport Council for Sport, EUROSAF, Los Alcázares municipality and our partners are proud to announce the 2017 edition of the EUROSAF Youth European Championship to be held at the high Performance Center "Región de Murcia" in Los Alcázares from Saturday 26th August to Saturday 2nd September 2017.
We invite to all the participants to send the request for transfer (specially from and to Alicante airport) as soon as posible in order to have proper schedule of travel and you will reduce the cost.
Please send your request to: This email address is being protected from spambots. You need JavaScript enabled to view it.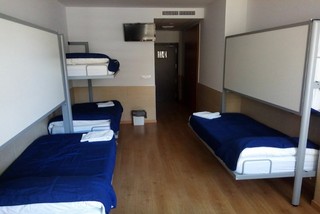 The organisation offers a limited number of rooms inside the High Performace Center ·"Región de Murcia" at a very competitive rates. We strongly reccommend a quick reservation in order to assure the booking. 
Bedrooms from 2 to 6 people ware available at a price per person from of 20,00€
Further info at: http://www.eurosafyouth2017.com/index.php/booking-a-hotel
All the Coaches participating in the event are kindly requested to complete the attached questionnaire (in PDF or WORD) that will be used for the control of the sailors as well as for the safety of the event.
The Mar Menor area is specially busy during the Easter period and the organisers want to have a proper control of the RIBs near to the racing area as well as mooring, etc. This sailing area is one of the most touristic zone in the Mar Menor and the boat trafic will be limited and restricted only to the accredited RIBs during the competition.
Please send the questionnaire in advance to: This email address is being protected from spambots. You need JavaScript enabled to view it. . Once at the venue your boat will be identified at the race office.
Many thanks for your support and collaboration